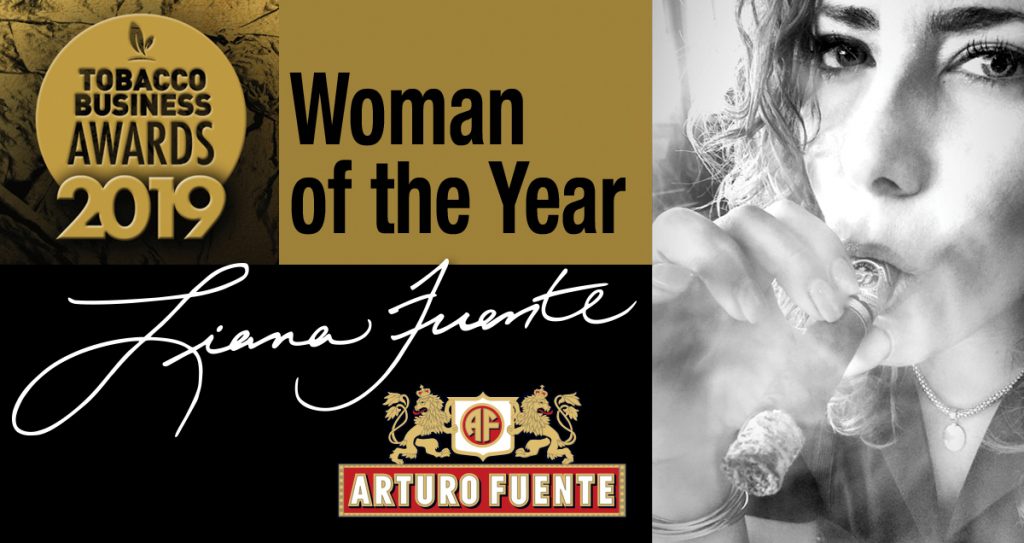 Tobacco Business Magazine held its second annual Tobacco Business Awards at an exclusive invite-only ceremony held in Las Vegas on Feb. 11, 2019. This year's event took place at The Sayers Club within the SLS Las Vegas Hotel & Casino and had close to 270 premium tobacco retailers, manufacturers and media in attendance.
Held in conjunction with the Tobacco Plus Expo (TPE), the Tobacco Business Awards was designed to honor and recognize exceptional businesses, professionals, and products of the tobacco, vapor and alternative industries. This year's ceremony was a full-on featuring of who's who within these industries as the magazine announced the winners of the 2019 awards. This year's awards expanded to 12 categories that could be voted on by the magazine's print and digital readers and one non-publicized award given to an industry icon that was announced and revealed for the first time during the ceremony. New categories introduced at the 2019 awards included Nicaraguan Cigar of the Year, Dominican Cigar of the Year, Boutique Cigar of the Year, Accessory Manufacturer of the Year, Tobacconist of the Year and Woman of the Year. This year's awards had close to 8,000 votes, nearly four times the votes of the 2018 awards.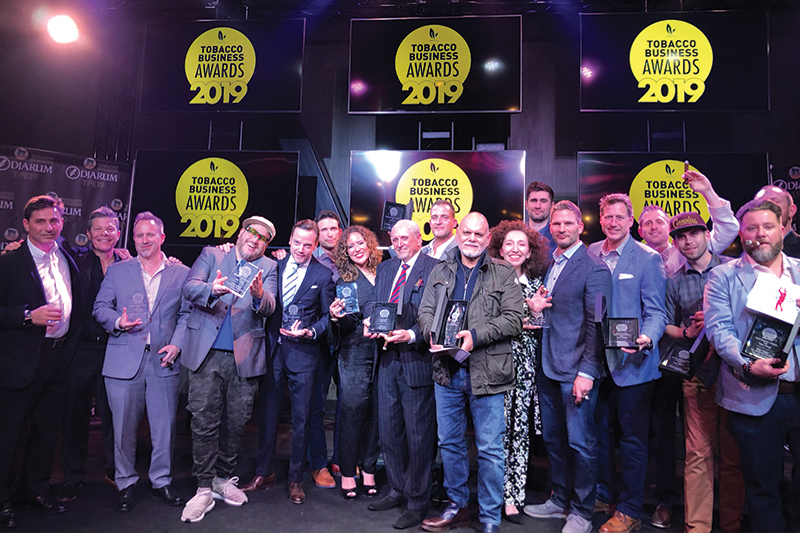 WOMAN OF THE YEAR: LIANA FUENTE (ARTURO FUENTE)
Liana Fuente is the very first recipient of Tobacco Business's Woman of the Year award, an honor Fuente doesn't take lightly but also one she doesn't accept without acknowledging not just the other women who were nominated but all the others who have contributed to the tobacco industry in general.
"You have no idea how humbled and excited I am that people chose me as the first Woman of the Year [award recipient]," Fuente says. "For so many years growing up in this industry, it was always about men. Honestly, women have been a crucial part of this industry. In 1912 my grandfather Arturo [Fuente] started his company in the back of his house. He didn't do it alone—he did it with his wife, Christina. When times were tough, she said, 'OK, baby. We'll do it together,' and she rolled cigars with him. After that, his sons and his daughters grew the business. Now, 107 years later, we are here to say, and I am proud to say, we're a family business with women and men working together to keep the tradition and culture alive."
Liana Fuente was born into the cigar industry. When thinking about her childhood, cigars were as much a part of her family's everyday life as food and water. She had many great mentors in the business, including her father, Carlito, her grandfather, Don Carlos, and her great-grandfather, Arturo, who showed her that hard work does pay off. In addition to being inspired by male figures, the women in her family have also shaped Liana's approach to business and entrepreneurship.
"We work in what has historically been a male-dominated industry, so it is inspiring to see so many women in it now," she says. "I was raised and am always surrounded by strong and passionate women in the Fuente family, and I hope more and more women will join this industry. Their hard work and dedication will be an invaluable asset to our great cigar industry for years to come."
Fuente acknowledges the other women nominated alongside her this year, describing them all as strong and amazing, and saying that her win is also theirs. For the Fuente family, which has a long history in the premium cigar space that dates back over 100 years, her recognition as the first Woman of the Year is something she says they are very proud of.
Her advice to other women is simple: Never forget that you have a place in the tobacco industry. "Women are as much a part of this industry as anyone else," she explains. "Never forget that many women have come before you, working in the factories while providing for their families. When people say the word 'sacrifice,' it has no gender; 'discipline' has no gender; 'grit' has no gender. Stay strong, be creative, and always, always speak your mind. You bring a lot to the table, such as innate passion and dedication, and the cigar industry will be better for it."