LIANA FUENTE
Vice President, Brand Development
- Arturo Fuente

"As a member of the next generation, I want to continue to make my family proud as well as leave my own mark on this beautiful industry. The goal is to keep this family business going - strong, innovative and into the next century keeping the teachings of those that came before me."


As the Vice President of Brand Development, Liana oversees all of the marketing initiatives for Arturo Fuente's various business and charitable endeavors, including advertising, public relations, media relations, promotions and special events. In addition, she manages Arturo Fuente's online presence via its official website and various social media accounts.
Aside from this formal role, Liana is also a member of the legendary Fuente cigar family. The Cuban-born patriarch of this family, her great-grandfather Arturo Fuente, founded A. Fuente & Company, in Ybor City in 1912. As a fourth-generation cigar maker, Liana travels extensively around the world representing and showcasing both Arturo Fuente, and the Fuente family at numerous events, trade shows, conventions, galas and the like.
Prior to joining Arturo Fuente, Liana attended both the University of South Florida and Eckerd College where she graduated with distinction with a Bachelor of Arts in Business. A very positive and spiritual person, she is an avid lover of all that life has to offer, especially her loving family, great friends and wonderful dogs. Liana sat on the Board of Tampa Connection from 2013-2019, and currently sits on the Board of Tobacconists' Association of America (TAA), Cigar Family Charitable Foundation, Humane Society of Tampa Bay, and Centro Asturiano de Tampa. She also is a representative for the Fuente Family Foundation and volunteers on her off time at the Humane Society of Tampa Bay and raising money for Breast Cancer Research.
Liana, the granddaughter of the late Carlos Fuente, Sr. and daughter of Carlos Fuente, Jr., currently resides with her husband, Manuel García, Esq., in her hometown of Tampa, Florida.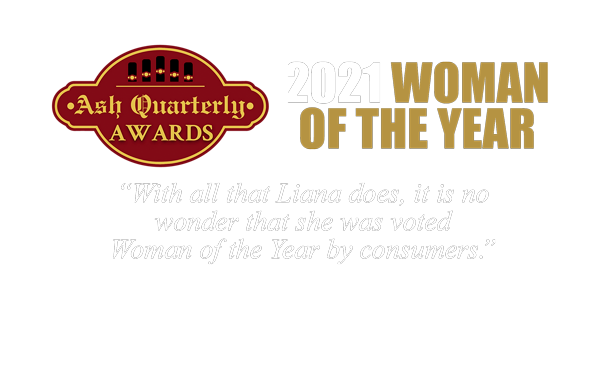 Ash Quarterly's first ever award for Woman of the Year goes to Liana Fuente. Liana is the Vice President of Brand Development for Arturo Fuente and oversees all of its various charitable endeavors. Speaking of charity, Liana has made it a point to do extensive fundraising for Breast Cancer Awareness. Part of this initiative saw the launch of the Arturo Fuente Rare Pink series in which the company donates money to the Breast Cancer Research Foundation for every box sold. With all that Liana does, it is no wonder that she was voted Woman of the Year by consumers. Congratulations Liana!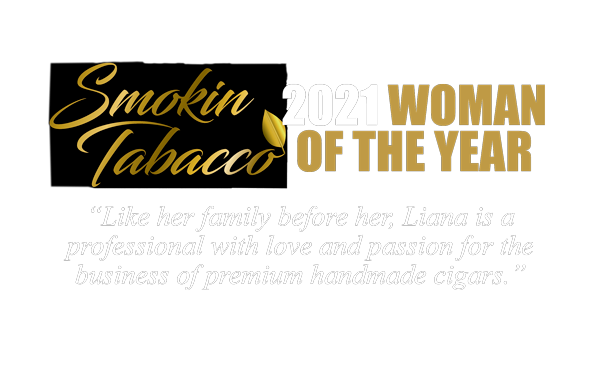 Professional Affiliations
Fuente Family Foundation
Ambassador 2016 – Present
Cigar Family Charitable Foundation
Board of Directors Member 2007 – Present
Tobacconists' Association of America (TAA)
Associate Advisory Member 2019-Present
Centro Asturiano de Tampa
Board of Directors Member 2021 – Present
Humane Society of Tampa Bay
Board of Directors Member 2020 – Present
Tampa Connection
Board of Directors Member 2013 – 2019